After my first day with the new 16-inch MacBook Pro, I'm very optimistic about it.
?  Hear more on today's Accidental Tech Podcast!
Two years ago, I wrote a wishlist to fix the MacBook Pro, and the 16-inch doesn't actually deliver most of it. But time and technological progress are slowly getting Apple off the hook:
The ports are unchanged. We'll still need dongles. But USB-C is gradually becoming more common, and dongles are slowly — very slowly — getting less shitty.
The Touch Bar isn't optional. But a new hardware Esc key removes one of its biggest drawbacks, and accidental input should be reduced by the increased spacing between the Touch Bar and the top row of keys.
The power brick still lacks its previous conveniences. There's still no cable management, safety breakaway, or charging LED. But third parties are slowly filling some of these gaps.
The headphone jack is still on the right (wrong) side, despite most single-sided headphone cables entering the left earcup. But the need for wired headphones is decreasing over time.
Addressing those would be nice, but as I wrote then, they paled in comparison to one huge issue: the butterfly keyboard.
The MacBook Pro must return to scissor keyswitches. If Apple only changes one thing about the next MacBook Pro, it should be this. It's far more important than anything else on this list. […]

The Magic Keyboard's scissor switches feel similar, but with a bit more travel, and all of the reliability and resilience of previous keyboard generations. […]

The Magic Keyboard only needs one change to be perfect for the MacBook Pro: returning to the "inverted-T" arrow-key arrangement by making the left- and right-arrow keys half-height again. This arrangement is much more natural and less error-prone because we can align our fingers by feeling the "T" shape, a crucial affordance for such frequently used keys that are so far from the home row.
That's exactly what they've done, and I couldn't be happier.
The new 16-inch MacBook Pro is a great computer in most other ways, but so were the MacBook Pros from the last few years. They were fast, powerful, capable workstations… but the butterfly keyboard took away from it all.
Not anymore.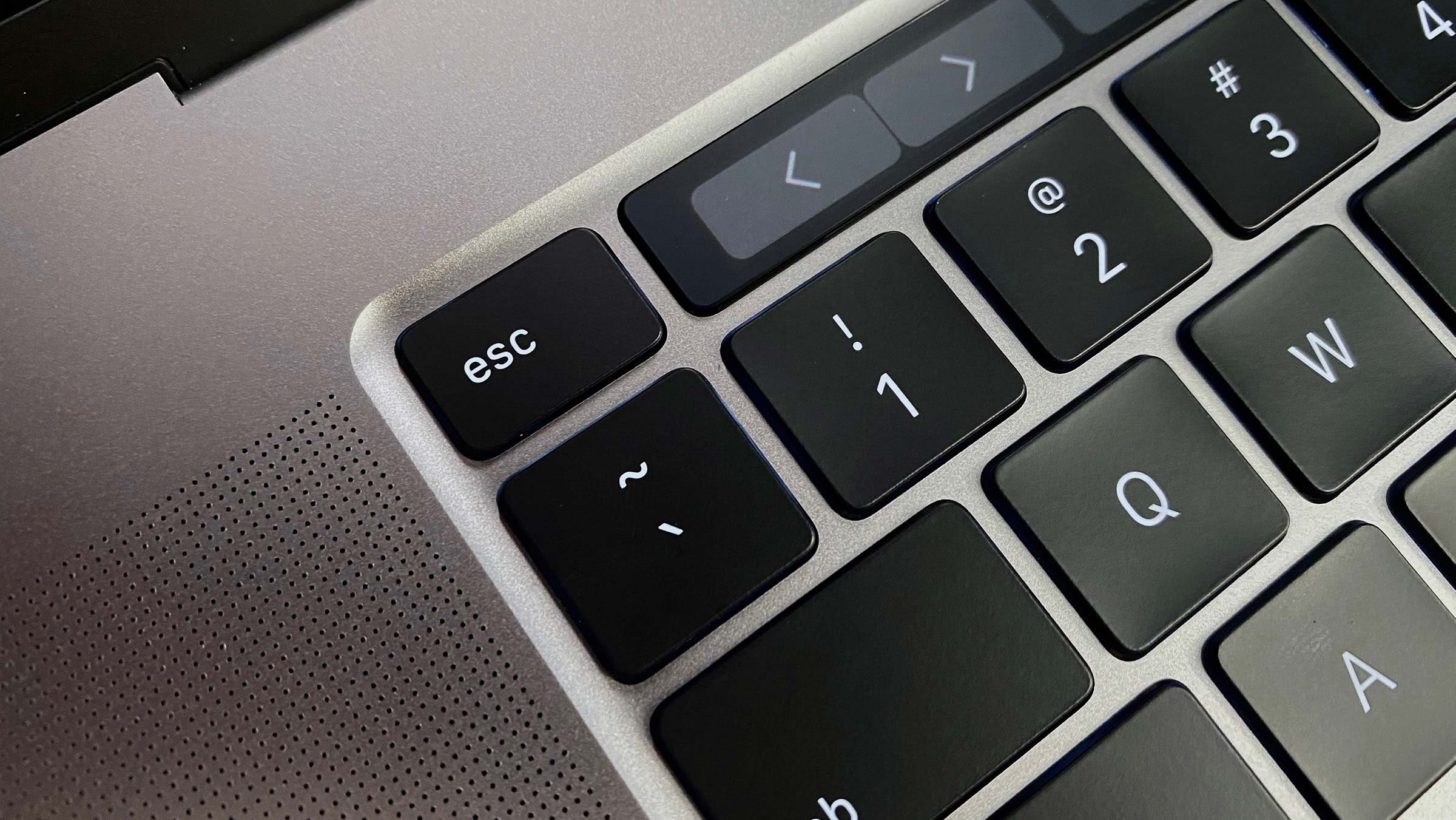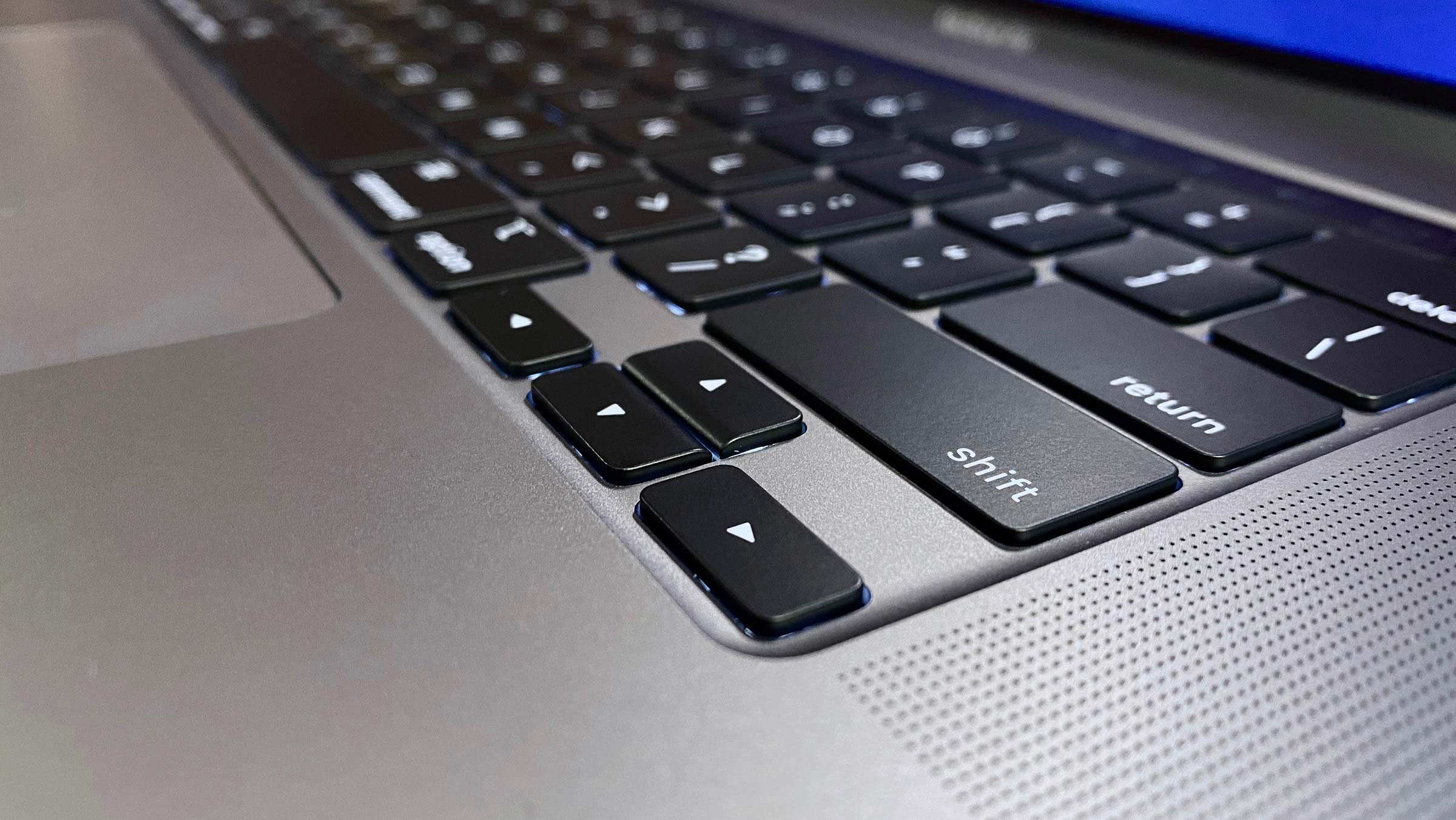 I'm on cloud nine. Look at this glorious keyboard! An Esc key! Inverted-T arrow keys! A millimeter of key travel! Enough spacing between the keys for our fingers to accurately orient themselves! And keystrokes will probably work, 100% of the time, for years!
Five years ago, nobody would've considered any of these noteworthy, and readers would've suspected you weren't of sound mind if you included them in a review.
Five years ago, laptop keyboards were fine. Everyone was pretty much satisfied with the ones they had, they worked, and we never had to talk or think about them.
Today, finally, we begin heading back to that world.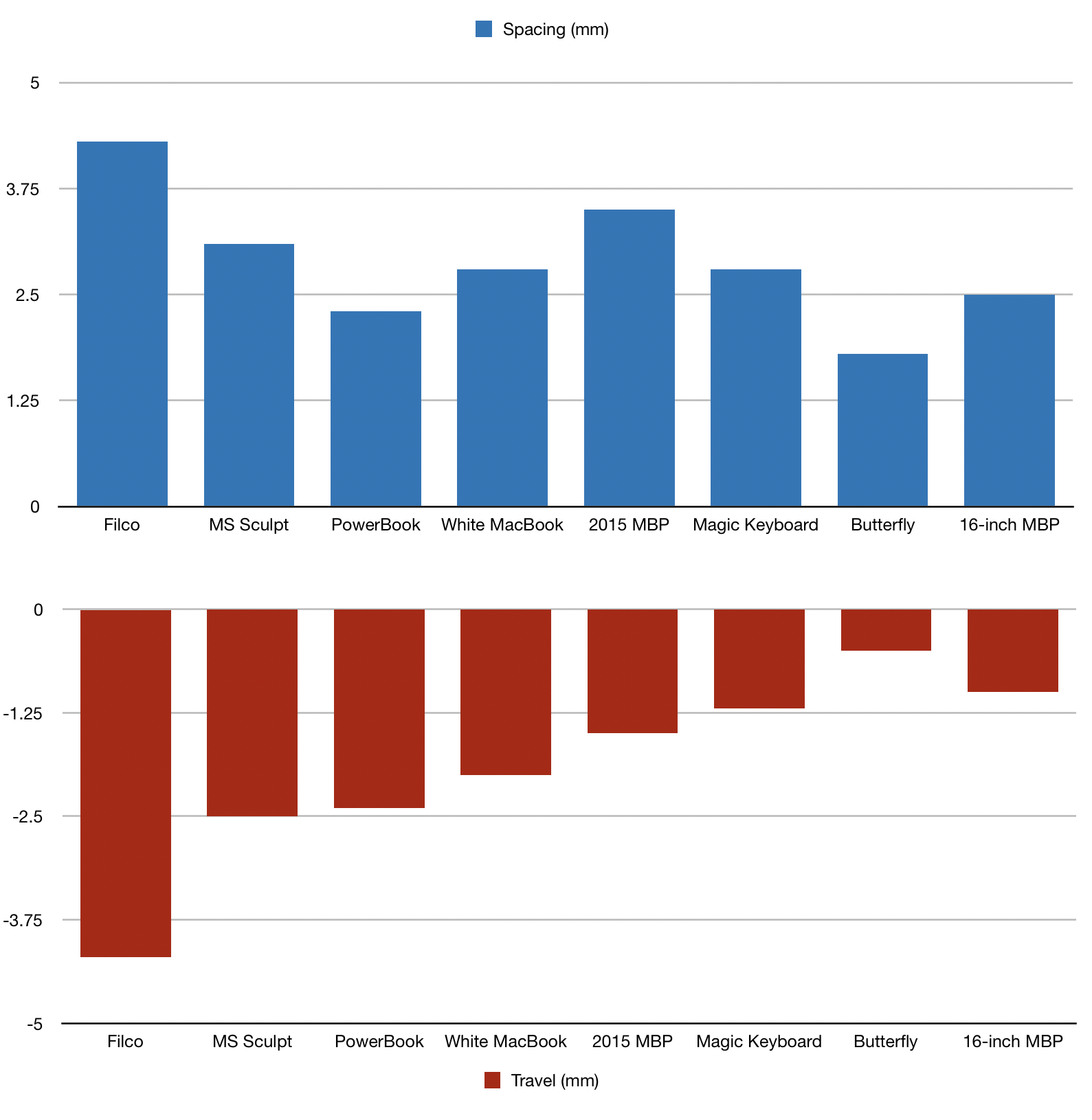 The butterfly keyboard was an anomaly — it was a huge departure from everything else we'd ever used, mostly not in good ways.
The new keyboard is very similar to the recent desktop Magic Keyboard, and I expect it to have a wide appeal, just as the Magic Keyboard does. It has slightly less travel and spacing, but the overall feeling is very similar — and it's nothing at all like the butterfly keyboard.
I absolutely love it — not because it's the most amazing keyboard in the world, but because it's completely forgettable in the best possible way. It just feels normal again.
There's a lot more to love about the 16-inch MacBook Pro. The screen and battery are bigger, but the size and weight barely increased. It's almost as fast as my iMac Pro, and the new thermals can sustain higher performance. The speakers and microphone got huge, unexpected improvements.
And I didn't get everything I wanted. But many of my wishlist items fall outside of what Apple is likely to ever do, and all of them are much less important than making the computer's primary input device functional, acceptable, and reliable. Now we have the luxury of being able to complain about less-urgent wishes.
The biggest change is that I finally don't feel like it's constantly fighting me. Its design doesn't feel spiteful. It's a computer that doesn't seem to hate being a computer. I'm not afraid to use it in the world, and I'm not avoiding using it because it's unpleasant. The butterfly keyboard was the opposite, it never got better, I never got used to it, and good riddance to it.
Following in the footsteps of the fantastic iMac Pro, updated Mac Mini, and upcoming Mac Pro, the release of the 16-inch MacBook Pro ends a painful chapter of neglect and hubristic design of the Mac. Apple has finally turned the ship around.
We haven't had long enough to fully test it yet. There may be flaws or shortcomings discovered over time — there usually are (and always have been). But frankly, it could catch fire twice a week and it would still be my favorite laptop Apple has made since 2015. Fortunately, upon initial usage, nothing bad really jumps out.
The new MacBook Pro has no massive asterisks or qualifications. It's a great computer, period, and it feels so good to be able to say that again.
For the first time in years, without any major exceptions, we can see that Apple loves computers as much as we do.