If you want to create a mobile app with a great user experience, you should always start your project with a wireframe. In this post, we share a collection of modern mobile app wireframing templates to help you get started in your design process.
When using a wireframe template, you won't have to spend hours crafting layouts, buttons, image placeholders, and all the other elements that take hours to create from scratch. All you need to do is edit the templates and rearrange the elements to make your own app wireframe design.
We've handpicked some of the best mobile app wireframes you can use to design both iPhone and Android app user interfaces, all in various file formats.
Top Pick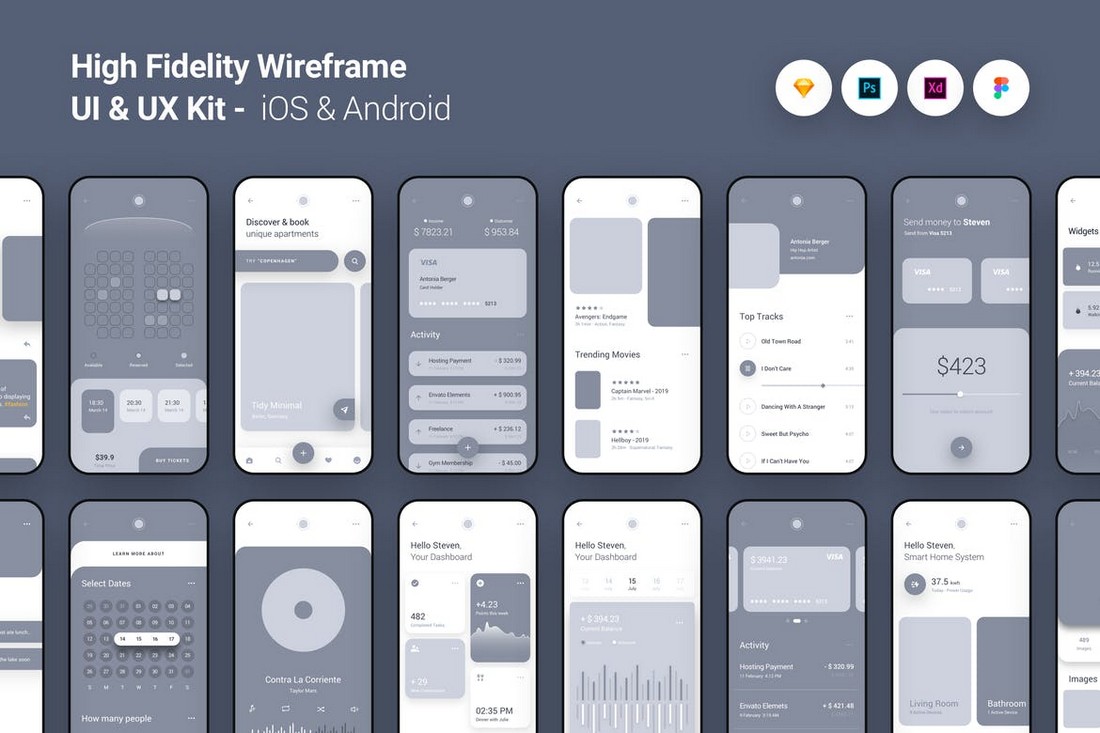 High Fidelity is a massive collection of wireframing templates that includes layouts for designing Android and iOS app user interfaces.
This bundle features mobile wireframe designs in 7 different categories. You can edit and fully customize the templates using Adobe XD, Sketch, and Figma as well.
Why This Is A Top Pick
This wireframing kit is quite special. Not just because it has lots of professional layouts. Mainly because it includes layouts for both iOS and Android apps. And it also comes in multiple file formats.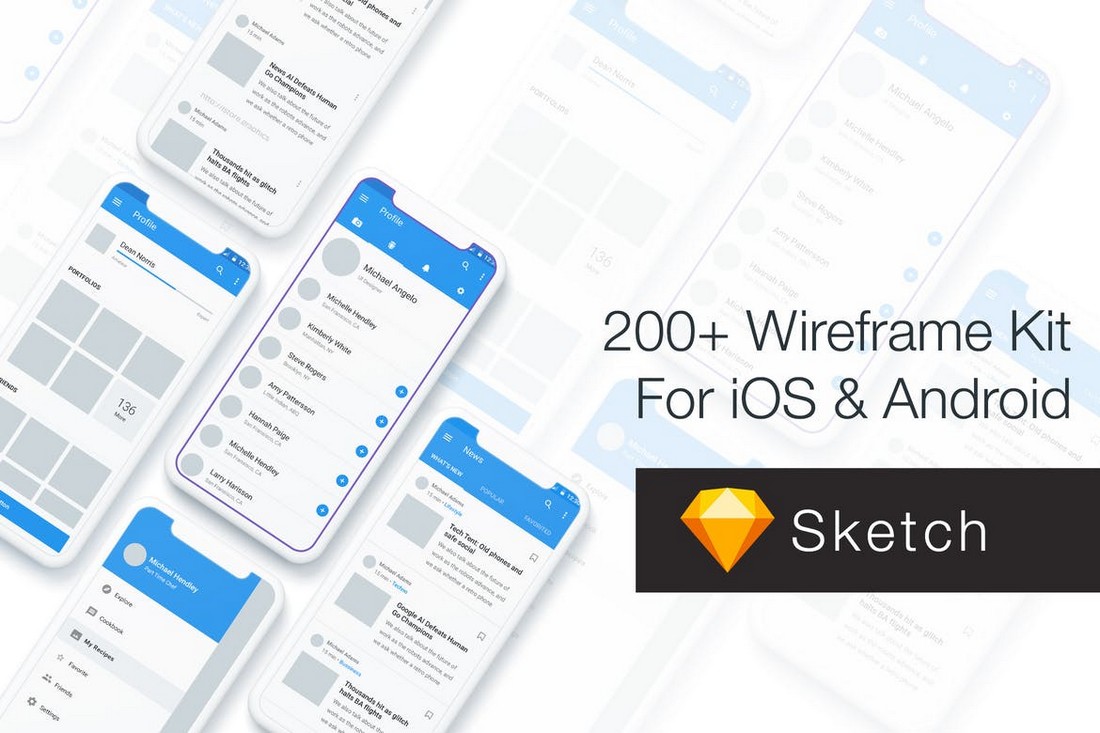 Baseframe is another huge bundle of wireframe templates. This pack comes with more than 200 unique layout templates. It supports both iOS and Android mobile app designs and the templates are available in Sketch file format.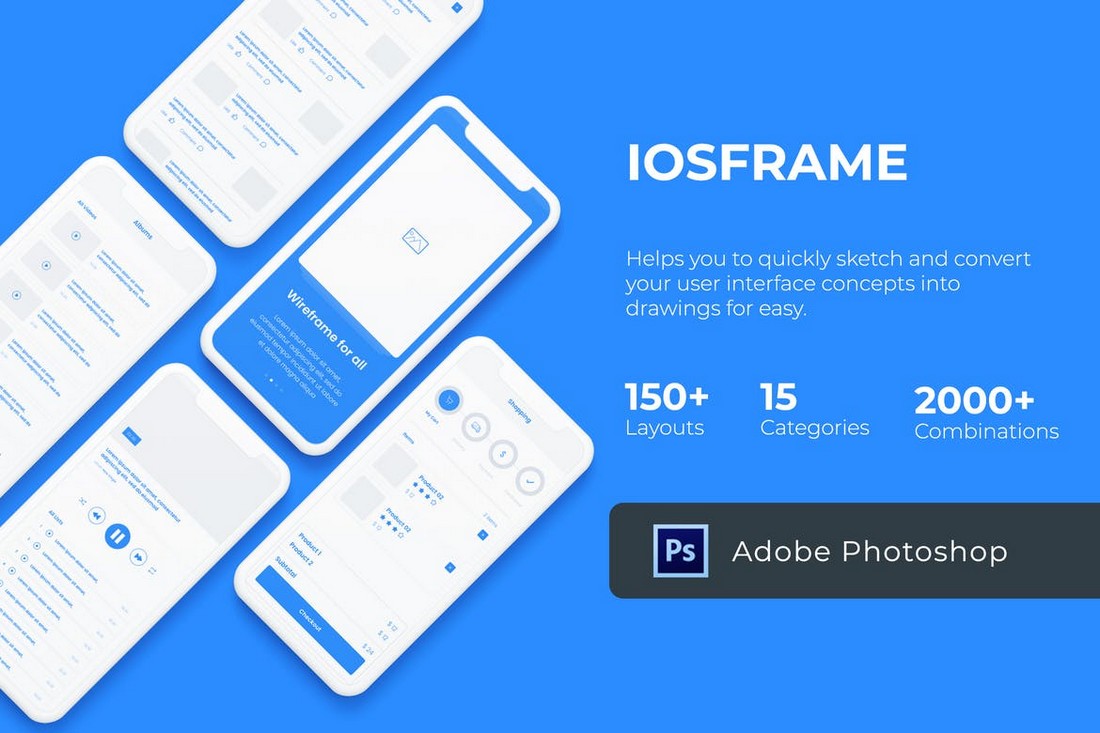 If you're a fan of Photoshop, you can use this mobile wireframing kit to design unique app wireframes using your favorite app. It includes 150 unique templates you can easily customize using Photoshop. The UI kit is also available in Sketch and Adobe XD format as well.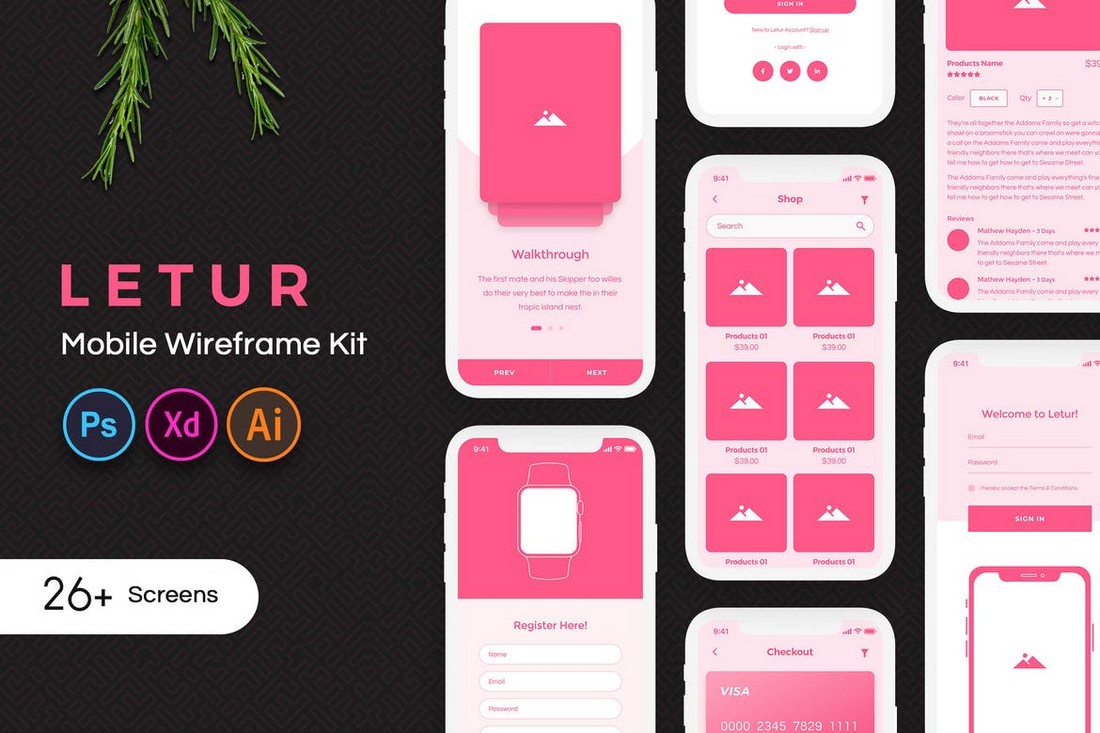 Don't let those bright pink colors confuse you. This is not a wireframe kit made just for designing feminine mobile app designs. It's also suitable for many other app user interface designs. It includes 26 easily editable mobile layouts in Adobe XD and Photoshop formats.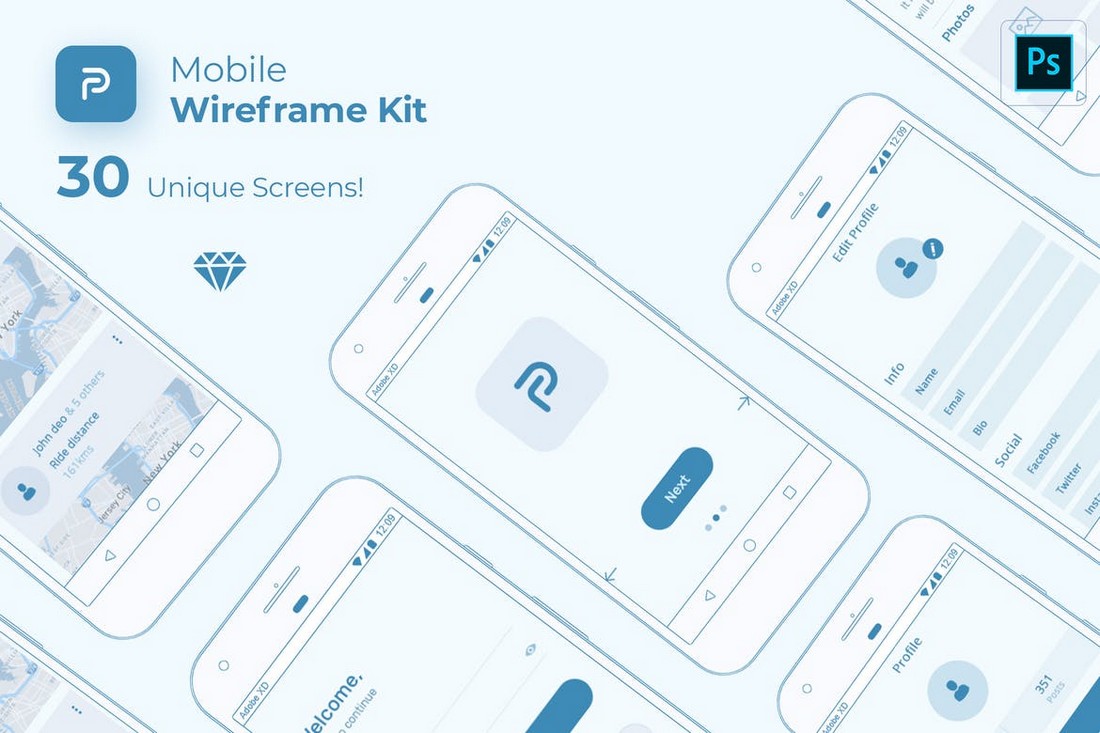 Pride is a collection of minimal mobile wireframing templates featuring various user interface templates for crafting mobile app experiences. The bundle includes more than 30 unique interface designs in Photoshop PSD file format.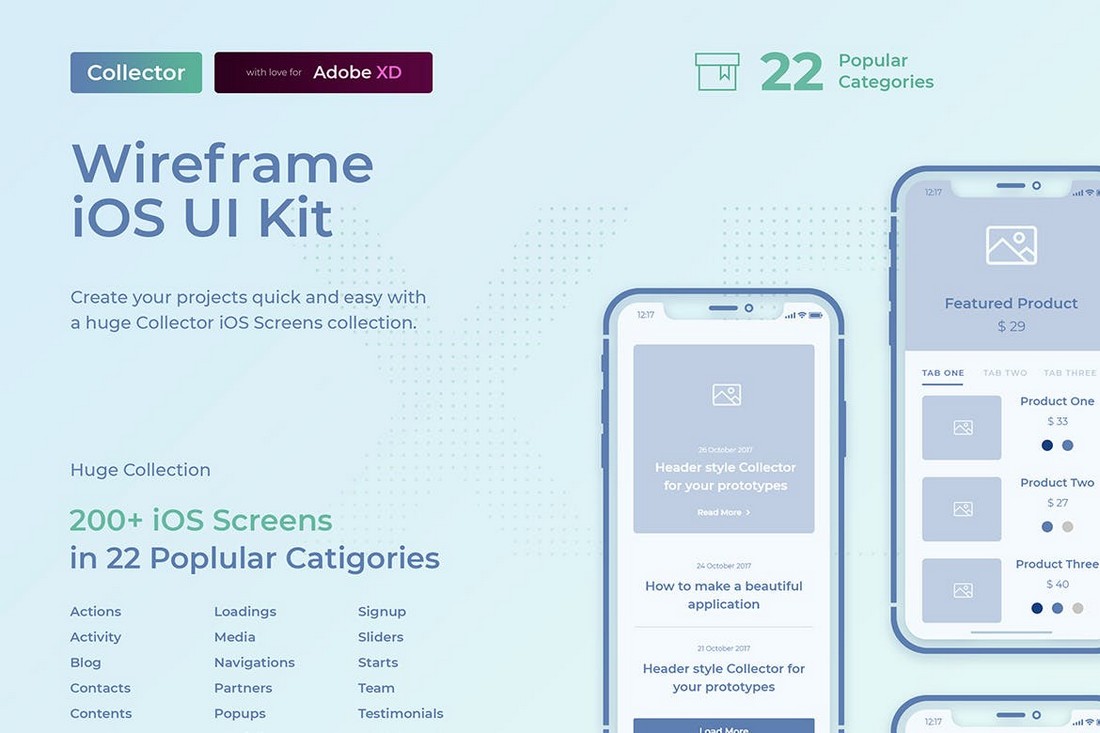 Another big collection of wireframe templates. This kit is designed for iOS mobile app layouts. It comes with more than 200 templates with layouts in 22 different categories. You can customize them using Adobe XD.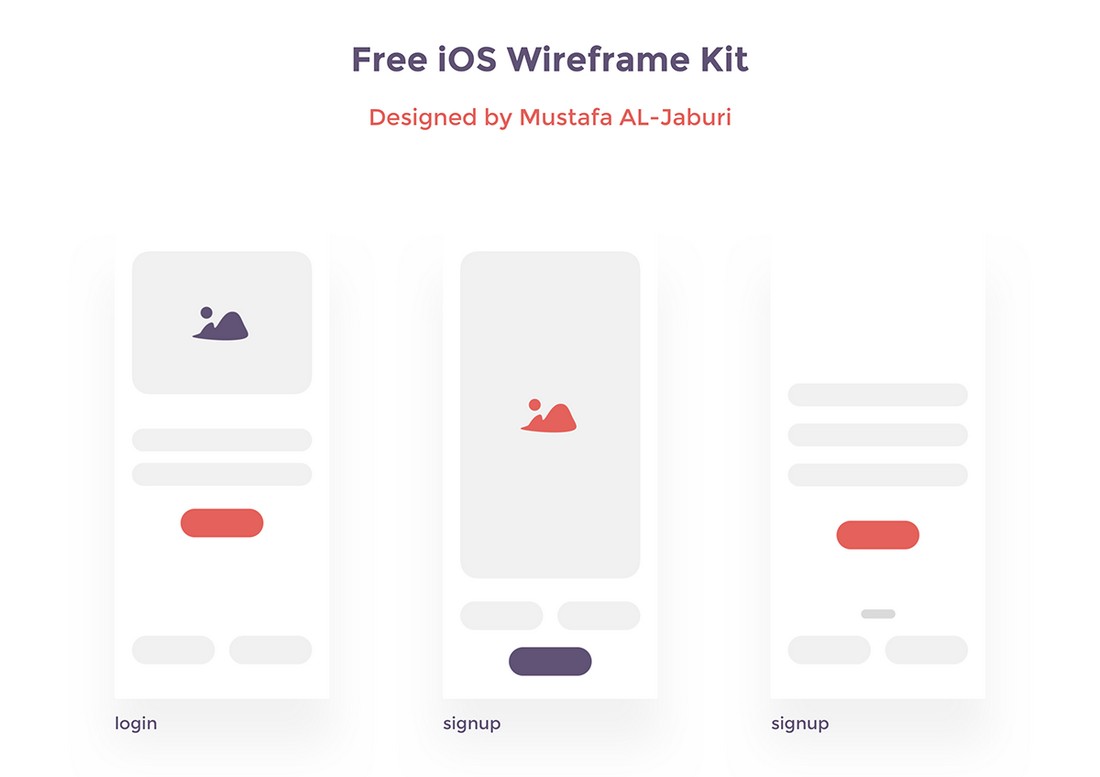 This is a bundle of free wireframe templates. It includes a set of simple mobile screen layouts with beautiful modern designs. The templates are easily customizable as well.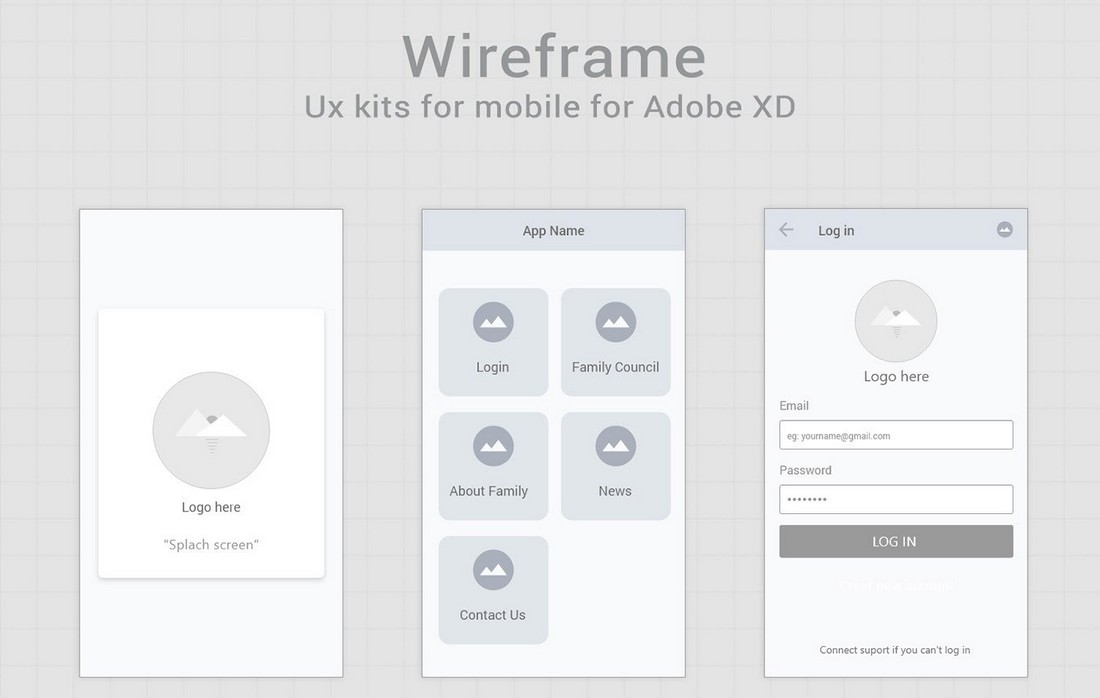 This free wireframing kit includes minimal and clean mobile user interface designs. You can easily customize the designs using Adobe XD to make them your own.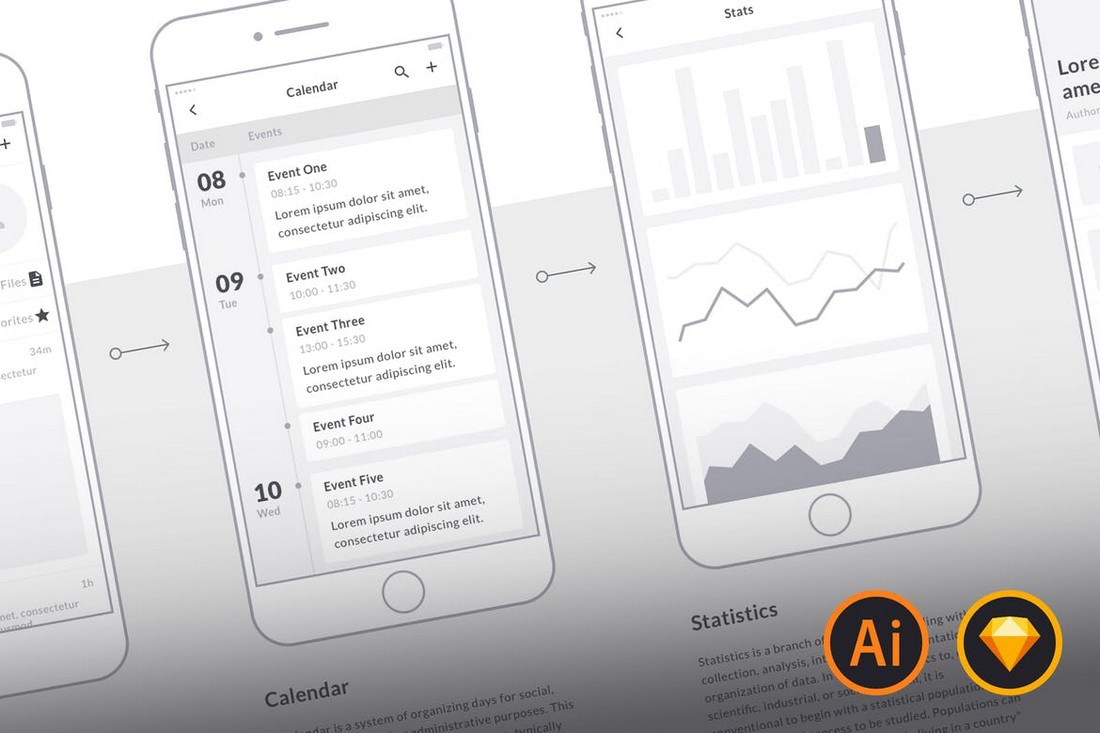 If you're looking for a mobile wireframing kit with a simple design, this bundle of UI templates is for you. It includes more than 90 unique mobile app wireframe templates featuring simple and clean designs. The templates are also available in both Sketch and Illustrator file formats.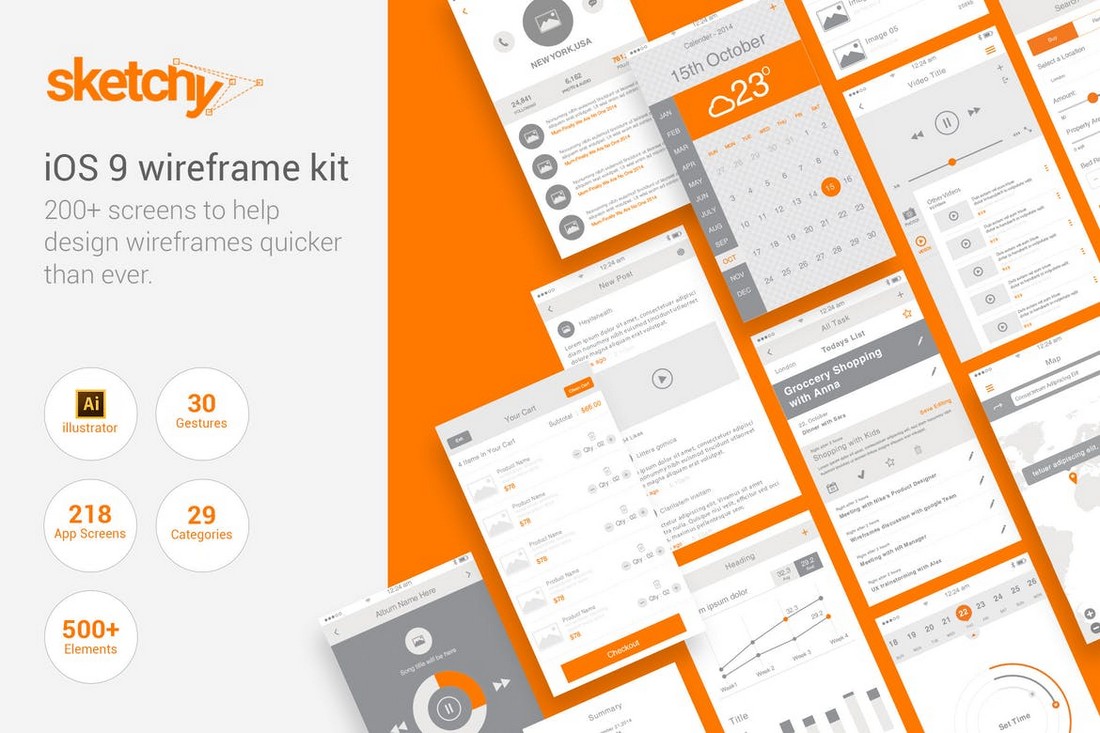 Sketchy is a bundle of creative wireframing templates for designing iOS app interfaces. It comes with 218 app interface templates that are made up of over 500 elements. The templates are available in 29 different categories.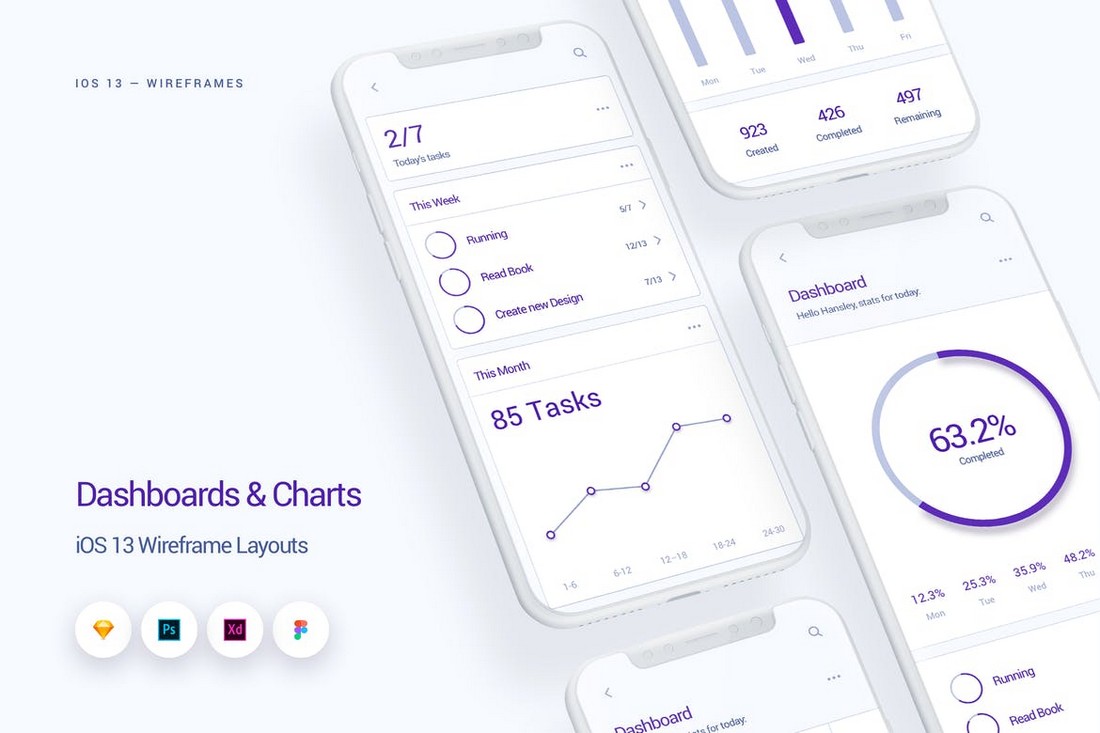 This collection of mobile wireframing templates are fully optimized for crafting iOS 13 app interfaces. In addition to dashboard and chart wireframes, this series also includes templates for walkthroughs, settings pages, and more. Be sure to download them all.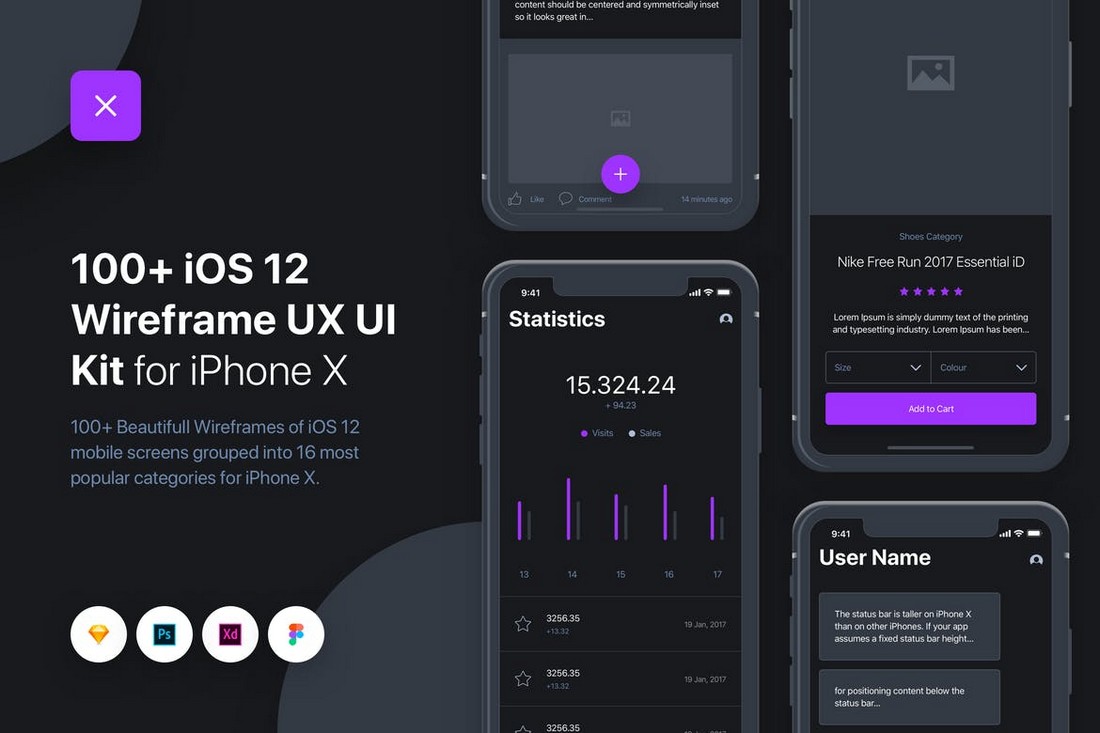 A unique wireframing kit for designing iOS apps with dark color themes. This bundle comes with more than 100 unique app screens in 16 categories. You can download the lite version of this wireframing kit here.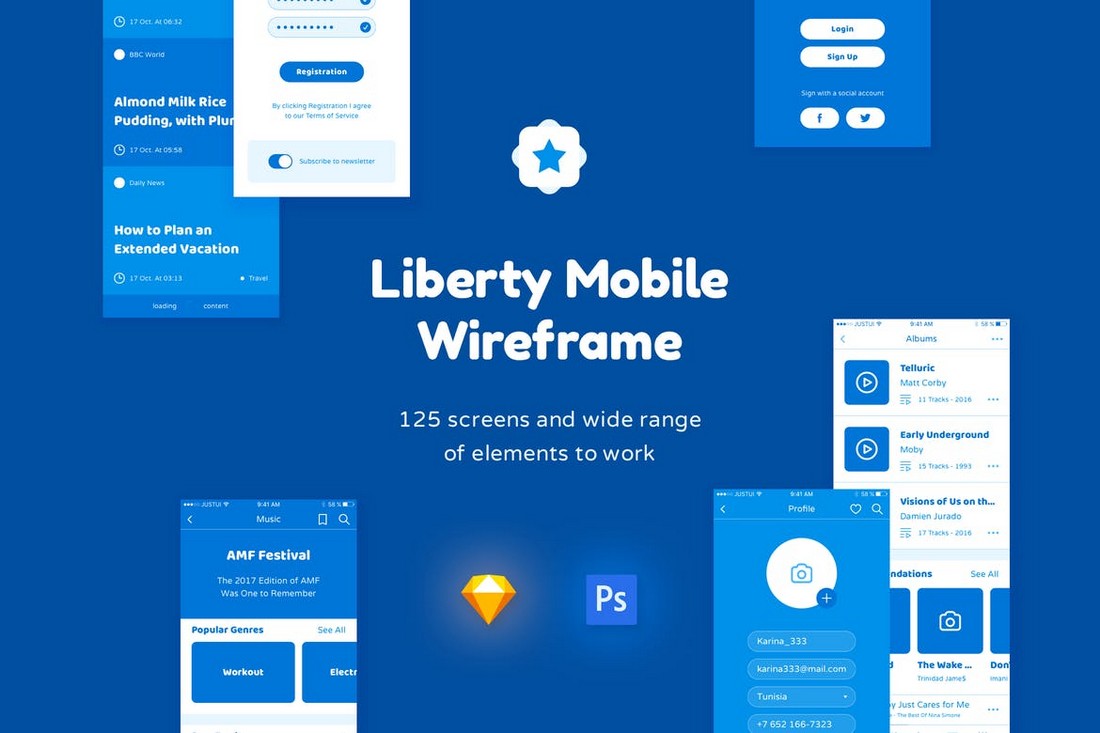 Liberty is a modern wireframing kit you can use to craft trendy and stylish app designs. The bundle includes 125 app screen layouts in 9 categories. The templates are also available in Sketch and Photoshop file formats.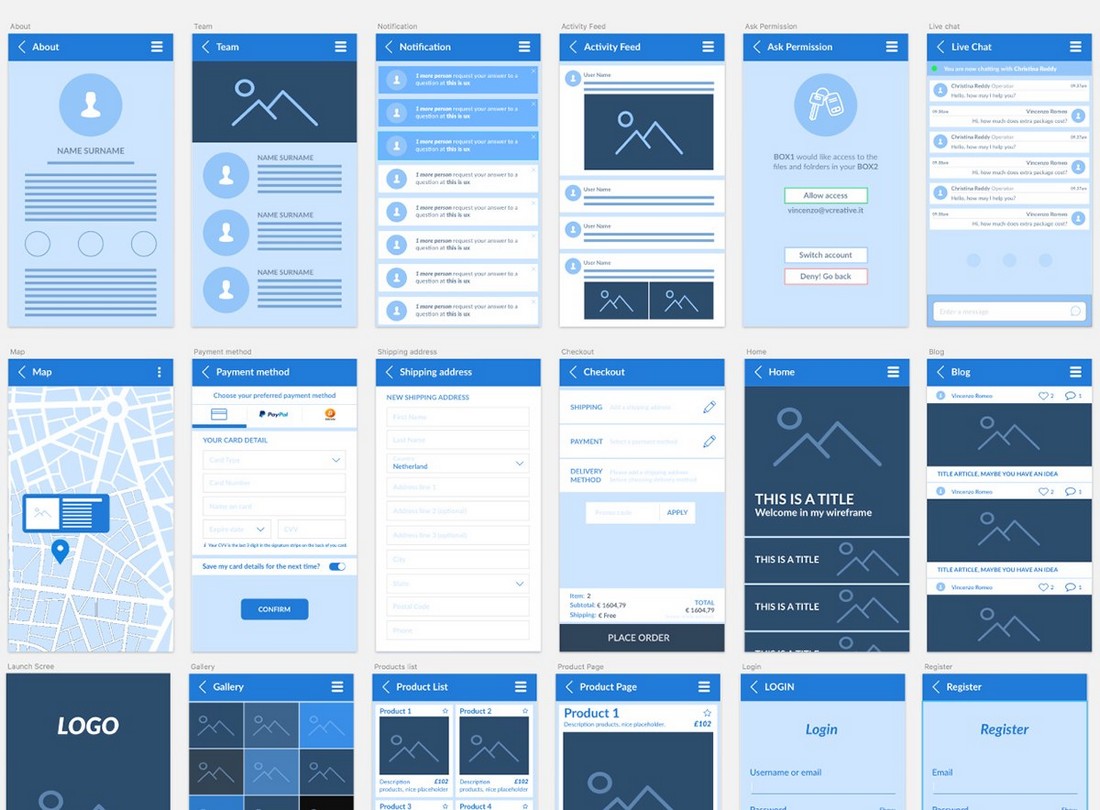 Another free wireframing kit for designing various mobile app interfaces. This kit includes over 20 unique wireframe templates with easily editable layouts. The templates come in Sketch file format.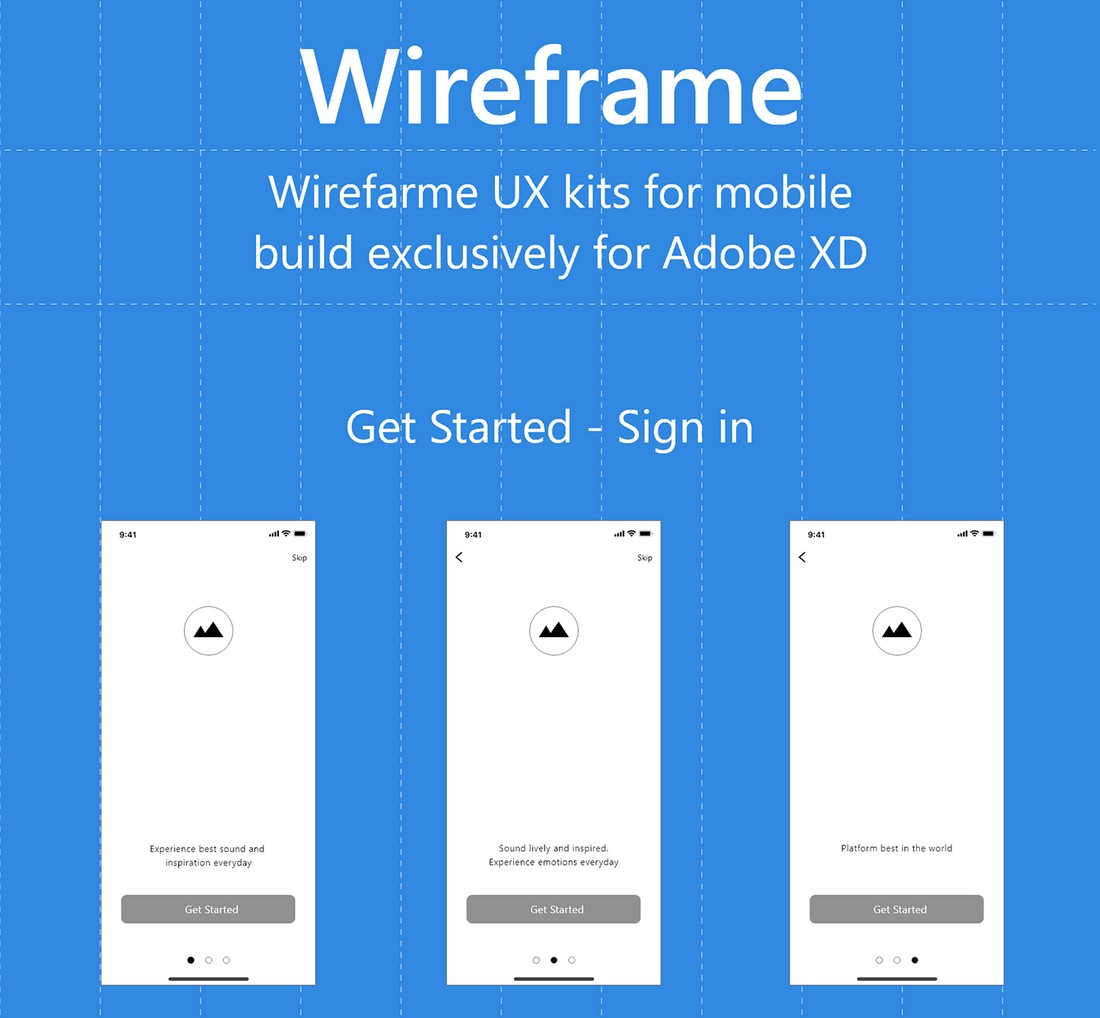 This free wireframe kit features a complete design of a music app. It includes wireframes for all screens you'll need to design an app, especially ones for streaming music.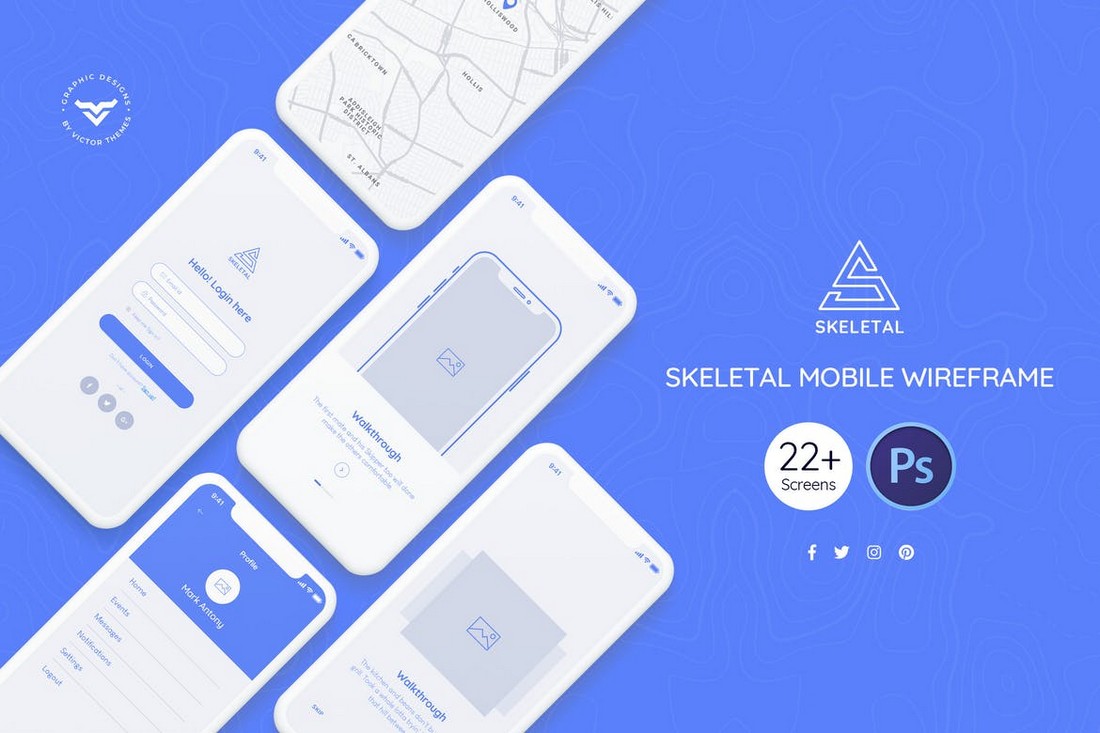 Craft the perfect mobile app skeleton using this unique wireframing kit. It includes 22 unique screen layouts featuring easily customizable designs. You can edit the wireframes using Photoshop.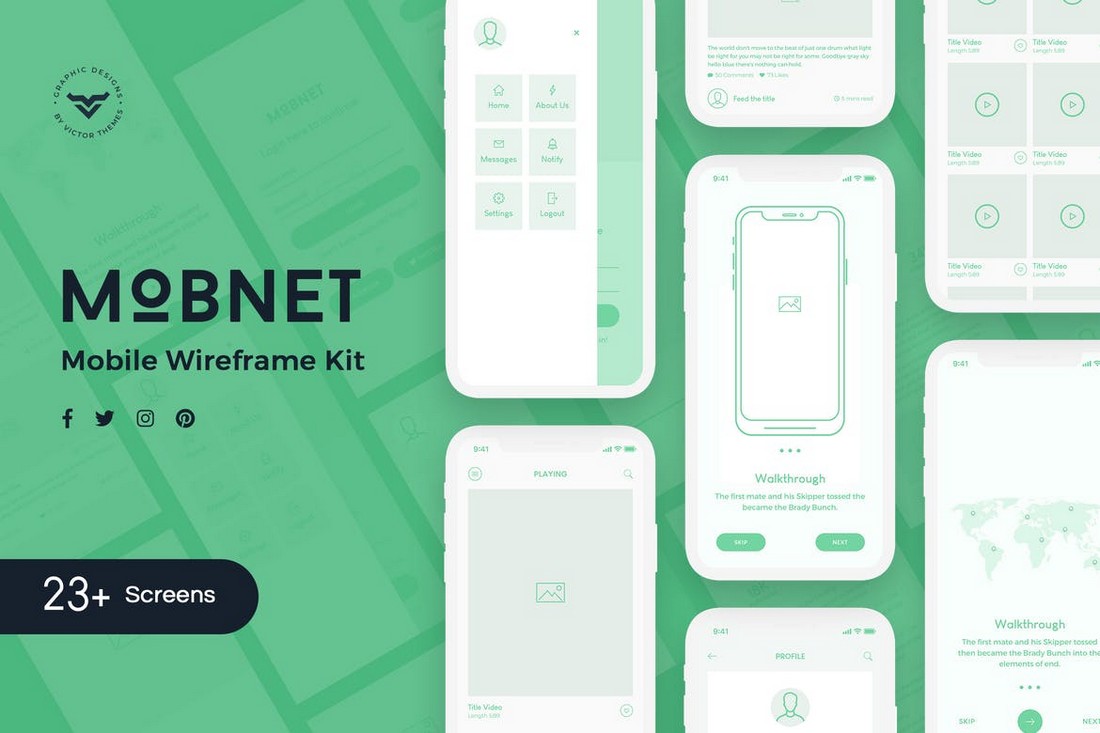 Another wireframe kit for designing modern mobile user interfaces. This kit comes packed with 23 different app layouts with organized layers and free fonts. The templates are available in PSD file format.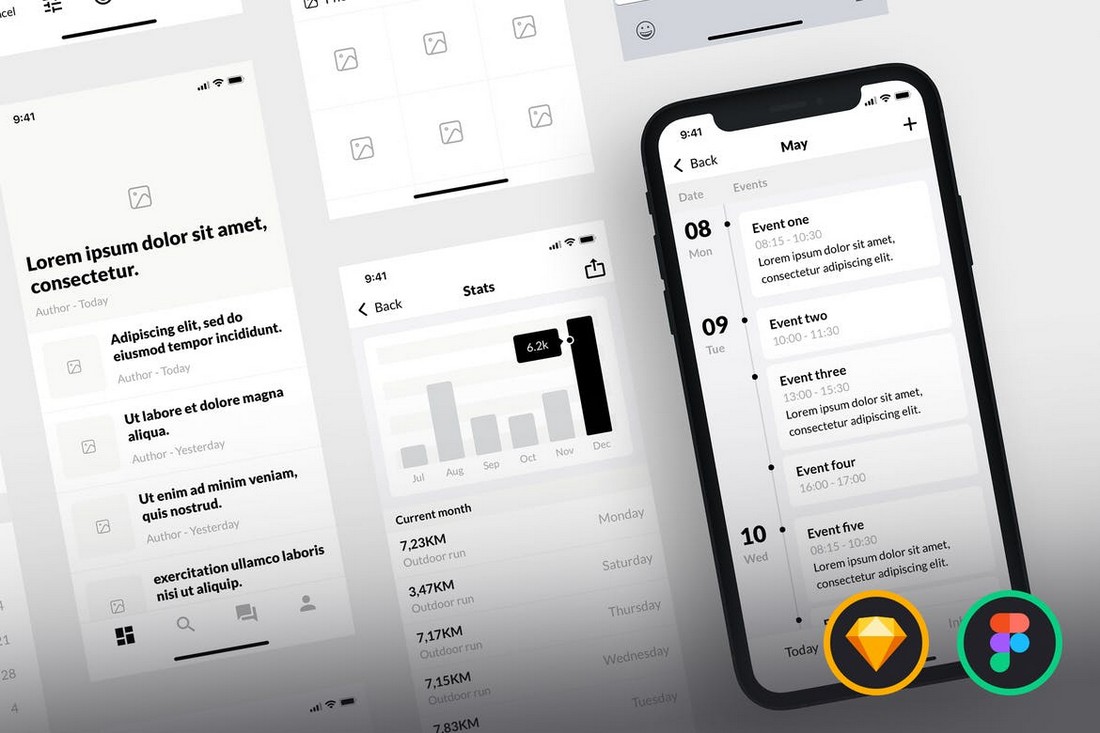 This kit if iOS app wireframes it most suitable for designing blogging and magazine app interfaces. It includes 90 screen designs that are compatible with iPhone X and iPhone 11. You can edit them using Sketch.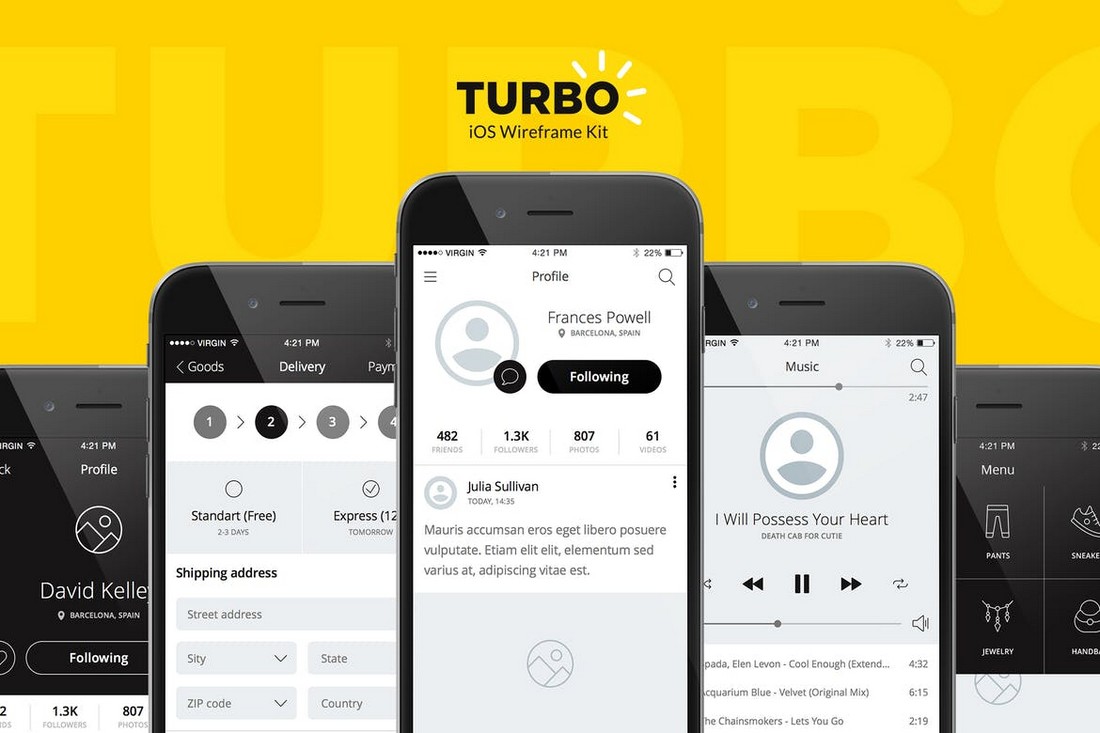 Turbo is a bundle of iOS wireframe templates that comes with layouts in 9 different categories. It includes a total of 100 mobile UI templates. You can easily edit and customize them to your preference using either Sketch, Illustrator, or Photoshop.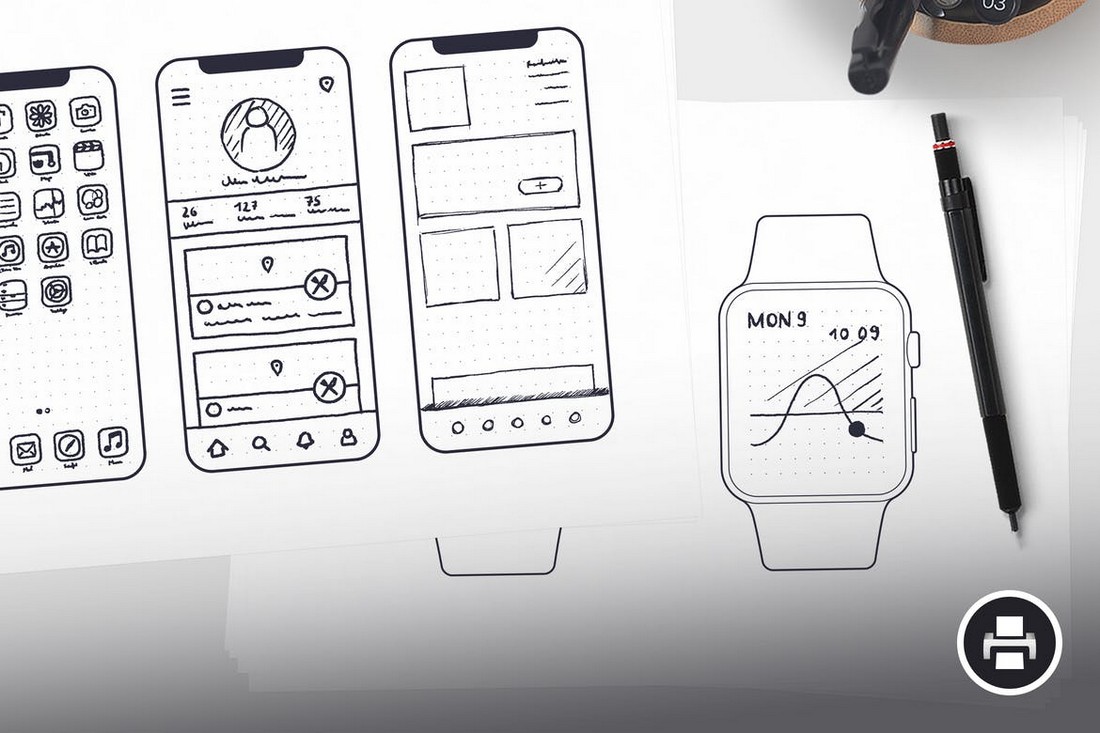 Being able to print your wireframe designs can be quite beneficial. It will allow you to show off your wireframe designs in meetings and to clients. This bundle includes 55 templates for both desktop and mobile interfaces with printable designs.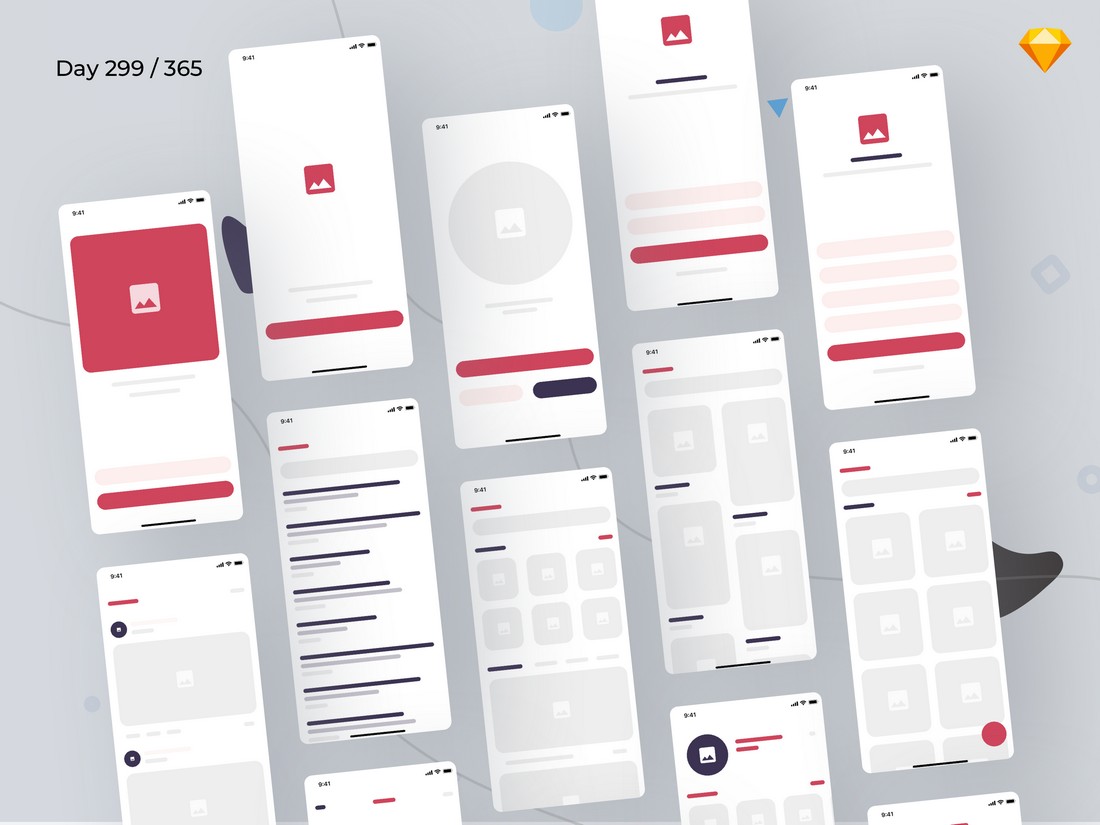 This free wireframing kit features multiple mobile screen layouts for designing eCommerce apps and stores. The templates are available in an easily editable Sketch file format.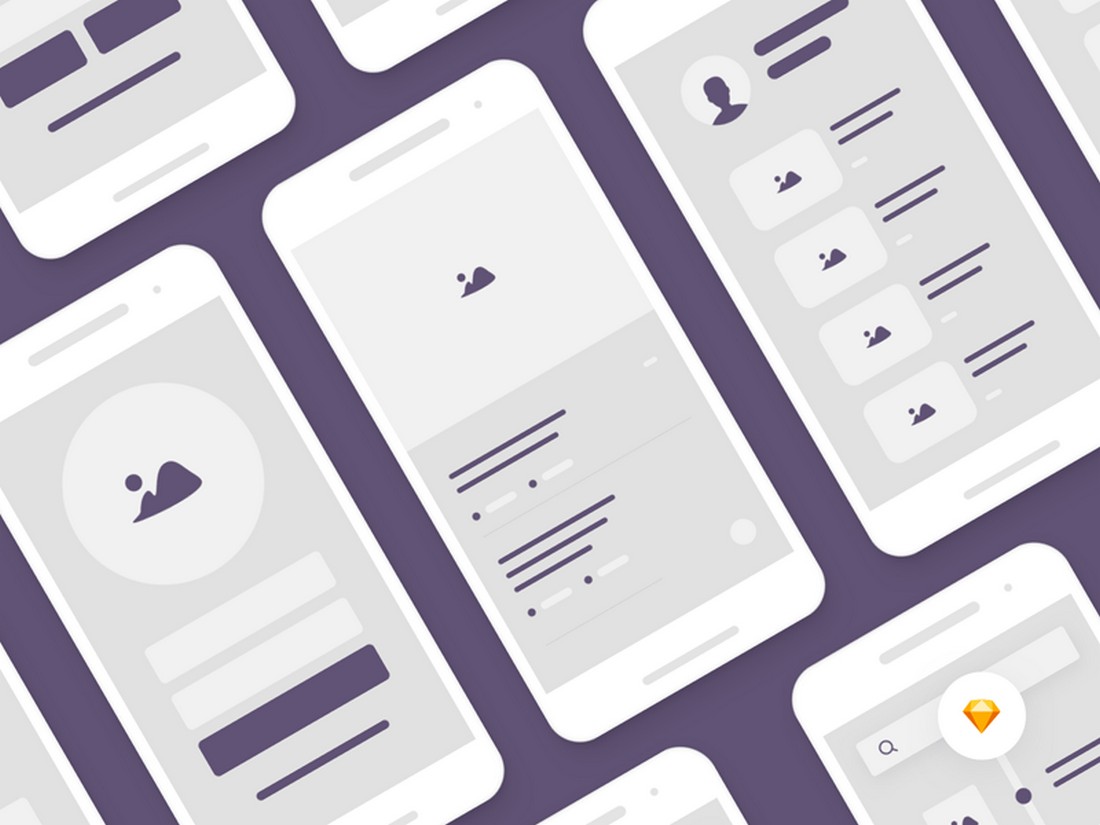 Another free mobile wireframing kit featuring simple user interface layouts. This kit comes with multiple screen designs you can use to craft unique apps for both iOS and Android.
Working on a website design? Then check out our best website wireframe templates collection.